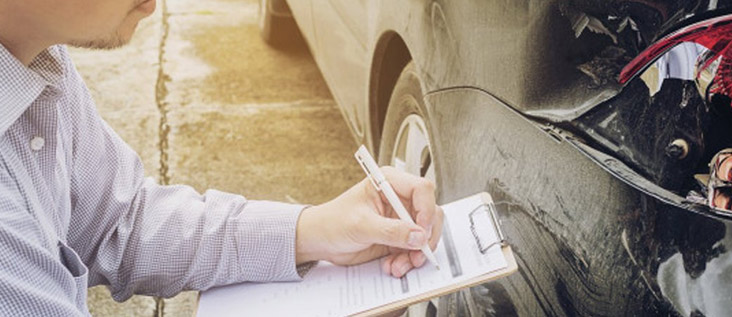 Rideshare companies like Uber and Lyft have been a godsend for many commuters since they offer a convenient, easy, and reliable way to get around town. However, just as with any driver, Uber and Lyft drivers are capable of getting into accidents. When that happens, and someone gets injured in an Uber or Lyft accident, the question becomes who pays for the passenger's injuries. The answer can get complicated, which is why the accident victims in rideshare crashes should contact a personal injury attorney to help them.
Specifically, Los Angeles accident victims should contact Kirakosian Law. Our attorneys are highly experienced and knowledgeable, so they are able to help you with all of the complications and complexities involved in an Uber or Lyft accident. They can help you to file your personal injury claim, calculate all of your damages, and negotiate to get you the compensation that you need to cover your losses in the accident. So if you were injured in an accident involving an Uber or Lyft driver, then contact the accident attorneys of Kirakosian Law to get the help that you need.
Why You Need a Los Angeles Uber Accident Lawyer
If you were involved in an accident that was caused by an Uber driver or a Lyft driver, then you should get in touch with a Los Angeles Uber accident lawyer as soon as you can. That is because you may not have to pay for any of your accident-related expenses out of your own pocket.
Uber Accidents in Los Angeles
Most drivers have insurance coverage of $10,000 to $15,000, but Uber has $1 million liability coverage for its rideshare drivers. That coverage can benefit the following groups of people who were involved in an Uber accident:
Drivers who were injured in an accident that was caused by an Uber driver
Passengers were injured in a rideshare accident where the Uber driver was at fault. It does not matter if the passenger was in the Uber or in the car that was hit by the Uber driver
Uber drivers who were injured in an accident that was caused by another driver
Pedestrians who were injured by an Uber driver
Those people can all collect compensation that covers their medical bills, property damage, lost wages, pain and suffering, and other expenses caused by the Uber accident. Uber can also be held accountable if the car accident results in a wrongful death. However, it should be noted that this $1 million coverage only applies when the driver is working for Uber. That means that they are transporting a passenger when the accident occurs.
Since Uber drivers are classified as independent contractors, they are not covered when they are just driving around without a passenger. But if they were on duty and were waiting for a passenger while logged into the app, then Uber will supplement the driver's insurance policy with $50,000 of coverage. If the driver was not on duty and not waiting for a passenger when they got into an accident, the driver's insurance kicks in. In Los Angeles, rideshare drivers are required to have personal insurance policies and uninsured motorist coverage for $50,000 for each person and $100,000 for each accident.
Lyft Accidents in Los Angeles
Lyft is similar to Uber in that they also have a $1 million policy that protects the same group of people as the Uber policy does. The conditions are the same as well, meaning that drivers are considered independent contractors, and the driver must have been carrying a passenger when the accident occurred. And as with Uber, Lyft offers coverage if the driver is logged into the app but does not have a passenger; they offer $100,000 in total coverage with $50,000 for injuries and $10,000 for property damage.
The main reason that you would need a Lyft accident lawyer or an Uber accident attorney is that these companies tend to aggressively combat personal injury claims, which can make getting the compensation that you need quite difficult. Their insurance companies will always try to avoid handing out large settlements since the companies are out to make a profit. An accident attorney can help you with your personal injury case and take on Uber or Lyft. In other words, personal injury lawyers will give you the best chance of getting the compensation that you need.
Can You Sue?
It is possible to sue a rideshare company after you have been in an accident involving one of their drivers. However, a lawsuit is not necessarily the first step in the process. The first step should be to contact an attorney to help you. They can help you to file a personal injury claim against Uber or Lyft. Uber accident lawyers will also help you to calculate all of your damagescaused by the accident. Eventually, they will send your settlement demand to the insurance company of the rideshare company and negotiate with them so that they offer you a fair settlement.
If the insurance company accepts the settlement offer or renegotiates a reasonable amount, then the case ends at this stage. However, if they refuse to accept or they negotiate an amount that is too low, then you will have to sue the rideshare company to get the compensation you need. Insurance companies are out to make a profit, and rideshare companies are notoriously stingy, so a lawsuit may indeed become necessary if you want to get a fair settlement. Fortunately, it is very possible to win a case against a rideshare company as long as you are represented by a knowledgeable and experienced attorney.
Contact Kirakosian Law If You Were in a Rideshare Accident
If you were in an accident that was caused by a rideshare driver, then you should contact Kirakosian Law as soon as possible. The statute of limitations in California for a car accident is two years, which might seem like a long time, but it can go by quickly if you wait too long. You will need the help of a Los Angeles Uber accident attorney because personal injury cases involving a rideshare company can get very complicated, and you will need a sound legal mind to help you.
Kirakosian Law is a personal injury law firm that has been helping residents of Los Angeles for years, and we will use our expertise, knowledge, and experience to help you if you were in an accident that was caused by a rideshare driver. So if you need a Los Angeles Uber accident lawyer, then contact Kirakosian Law for a free case evaluation.