Car Accident Lawyer West Covina
Car Accident Lawyer West Covina is a common search for people searching for a lawyer who specializes in car accidents in the West Covina area. And it makes sense when you consider the fact that car accidents in the West Covina Area are abundant.
In fact, Apr 26, 2022 one woman was killed in a fiery car crash on the San Bernardino 10 Freeway. She was only 22 and coroner's say she died due to impact and inhaling fumes and smoke.
City-data.com shows data for West Covina from back in 2019. The numbers show why car accident lawyers in West Covina are in such high demand.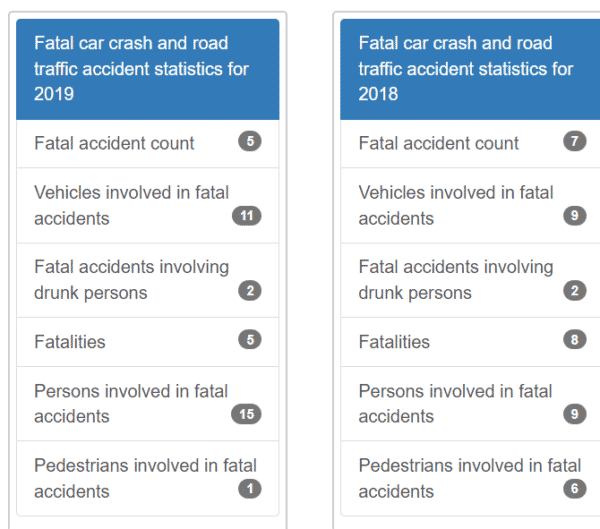 The numbers showed an increase in the number of vehicles involved in car accidents in the West Covina area as well as an increase in persons involved in fatal accidents. So how does a West Covina car accident lawyer fit into all of this?
You may think that an insurance company takes care of everything when a car accident occurs. But the truth is that a car accident lawyer can make all the difference when determining what proper compensation means following a car accident in West Covina or anywhere in California. How so?
West Covina Car Accident Lawyer Explains Economic Damages and Non-Economic Damages
Greg Kirakosian says, "the difference between these two types of damages comes down to the things you hold dear." Let's say  a car accident on the West Covina 10 Freeway happens today. One person is injured. Their doctor says their injuries plus rehab totals $10,000 (this is just an example as to how a car accident lawyer approaches these things). But then you ask, "what about not being able to garden anymore or to jog in the mornings?" Or perhaps you can't work normally and it impacts you financially. That's where a car accident lawyer comes in. They can help determine what the actual value of your compensation is and have it not just rely on hospital or repair bills.
West Covina Car Accident Lawyers Near Me
Greg Kirakosian and Kirakosian Law are proud to serve the West Covina area as the premier car accident law firm in the area. So, how does it work? If you're in a car accident, in West Covina or not, you can call Kirakosian Law and get a free consultation at no charge.
Greg Kirakosian has years of experience of helping out recent
Car accidents are common. And data shows that in West Covina (Based on 289 reports) car accidents happen about 94.1% of the time in broad daylight and in clear conditions.