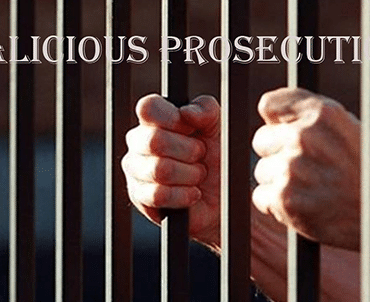 GET YOUR LIFE BACK AFTER MALICIOUS PROSECUTION
California prosecutors are trained not to pursue criminal charges against somebody if there is a lack of credible evidence against the suspect. But sometimes, a prosecutor will abuse his or her power to charge a person for reasons other than enforcing the law. If this happens to you, you could be forced to spend thousands of dollars and months of your life clearing your name.
SOUTHERN CALIFORNIA CIVIL RIGHTS ATTORNEY
Our legal team at Kirakosian Law APC believes that nobody deserves to have their civil rights trampled by government abuse of power. Our founding attorney, Gregory Kirakosian, uses the law to even the playing field between ordinary people and corrupt prosecutors. He is an experienced civil rights lawyer who takes malicious prosecution cases to court to obtain maximum compensation for his clients.
WHY DO MALICIOUS PROSECUTIONS HAPPEN?
Defendants in criminal court are presumed innocent until proven guilty beyond a reasonable doubt. However, this does not matter if the prosecutor charges you for reasons besides his or her belief that you committed a crime. One of the elements of a malicious prosecution claim is that the prosecutor acted maliciously against you. The reasons why a prosecutor might do so vary from case to case, but ulterior motives could include a bias against you based on your race, ethnicity or skin color, or people you associate with.
If you have been the victim of malicious prosecution, you may be able to get some or all of your legal fees compensated, as well as the mental anguish, lost wages and other harms you suffered. As your lawyer, Greg Kirakosian will carefully weigh the evidence and explain your legal options to you. You will work with him every step of the way, not an associate or paralegal. He will take your case to trial if necessary to secure the best possible settlement or verdict so you can move forward with your life.
MAKE A CALL. TAKE CHARGE OF YOUR CASE.
Contact Kirakosian Law APC at our Los Angeles office by calling 213-986-5389 or reaching out online. We offer free initial consultations.