Like any professional you may hire, such as an accountant or contractor, you should approach choosing an attorney in Los Angeles wisely. Not only will you be sharing confidential information with them, you will be entrusting them to offer you legal guidance for a situation you would not be able to navigate on your own.
From an attorney's cost to qualifications to their area of law and location, there are things you need to know about before selecting an attorney. Today, let's discuss these in-depth so that you can better understand the process of hiring the right attorney for your case.
The Right Way of Hiring an Attorney in Los Angeles 
Do You Want an Attorney for The Short Term or Long Term?
Before you start looking for an attorney online, ask your friends, colleagues, or family for referrals that help you address your needs. Why do you even need an attorney? Is there a legal problem that cannot be solved on your own? If so, how will a professional help?
After you have identified your needs for legal assistance, it is time to determine whether you need a lawyer for the short term or long term. This will depend on the work you want to be done. For example, do you need an attorney for legal advice on a legal situation? This generally requires short-term hiring or consultation. 
Conversely, if you are looking for someone to handle all your legal affairs, you need a long-term attorney who you can call whenever the need arises. 
Is The Attorney Reputable?
When hiring an attorney in Los Angeles to perform service or offer legal advice, ensure that they are well-known in their job. It would help if you asked for referrals from people who have worked with these attorneys before. You can also seek referral services online to pair you with locally certified attorneys suited for your needs.
Additionally, personal recommendations or connections can also prove valuable, such as friends or family who have been working with a particular attorney.
Is The Attorney Experienced?
While attorneys can specialize in many law areas, you need to choose someone experienced with cases similar to your own. If you are looking to an attorney in Los Angeles, you can find out their practices by contacting them or visiting their website.
An attorney who has more experience may be more valuable, but only if their expertise matches your situation and affordability. To find out about an attorney's history, you can also interview them to see if they are qualified to take on your case.
Asking relevant questions gives you better insight into the type of experience they have. This will also help you determine whether they can communicate well and, most of all if they can help you.
What Is Their Firm Size?
The size of the firm can affect your decision in many ways. For instance, larger firms are usually better established and possess better resources but can also be costlier. On the other hand, smaller firms may be more personal and less expensive, but with limited services and specialization in the area of law you desire.
How Compatible Is the Attorney?
While hiring an attorney, there are many professional things to consider when choosing one for your case. Their character should also be factored into your decision. It would help if you found someone who's trustworthy, makes you feel comfortable, and, more importantly, there is a level of mutual respect involved. 
A civil rights attorney who will work hard for you, exercise good judgment, be thorough and thoughtful with the process, is a valuable asset.
How Does the Attorney Communicate?
Communication and compatibility go hand in hand. Often, in between the paperwork and meetings, there can be a tendency to fall out of touch. Establishing proactive communication at the beginning is mandatory. When hiring an attorney in Los Angeles, mention your preferred mode of communication and your hours to be on the same page.
This prevents missed meetings or phone calls. Agree on a regular check-in time to discuss updates and ask questions. A professional attorney will also take the time to explain complicated matters and provide you advice on your situation. This allows you to decide on an array of solutions to go about before determining a plan of action.
What Is the Attorney's Specialized Area of Law?
Attorneys specialize in certain law areas, as the law is a vast field of study. Some attorneys cover real estate laws, while others cater to family business, intellectual property, immigration, personal injury, bankruptcy, criminal or civil rights laws.
Attorneys are also open to a wide range of situations, in which case they can be referred to as general practice attorneys. Small communities see more general practitioners because they are limited to legal help. However, if your situation is business-specific, you would want to choose someone who has corporate law experience. 
Alternatively, if you need help settling an estate issue, an estate planning attorney would be the best fit. Be sure to check the attorney's area of expertise before making a decision.
Where Is the Attorney Located?
Laws can vary by state. This means you should look for an attorney in California if you live there because they will be familiar with the region's regulations. If you live in a countryside area with limited resources, you can use other means of contact, such as phone or email, to discuss your issues.
In priority matters or long-term counseling, it is essential to find someone close to you to develop a trusted relationship. 
How Much Does the Attorney Charge?
Attorneys usually charge for their services two ways: through contingency and hourly. A contingency fee basis occurs when you and your attorney agree that the attorney won't be paid until the settlement comes in. At this point, the attorney will collect a percentage of the final gross settlement.
An hourly fee basis occurs when you and the attorney have agreed that you will pay for your attorney for their work hourly. 
Sometimes, attorneys will do a combination of both.
Choosing the right attorney for your case takes time. You might not always find an attorney in Los Angeles immediately. A professional attorney will be worth recruiting, even if it takes extensive researching and interviewing before you finally make the final call.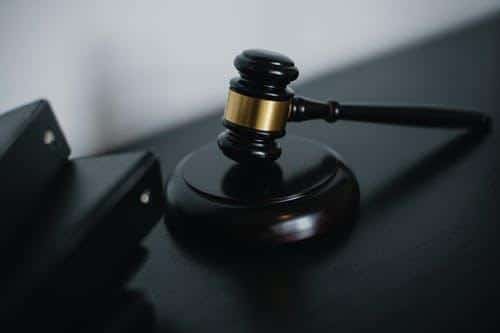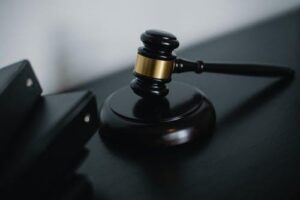 More importantly, finding an attorney who fits your needs and whom you feel you can trust will go a long way in ensuring peace of mind and trust.
*These blogs are meant purely for educational purposes. They contain only general information about legal matters. They are not legal advice, and should not be treated as such. If you have any specific questions about any legal matter you should consult with an attorney.