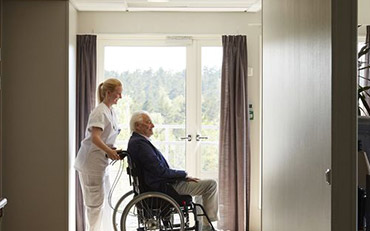 Personal Injury Northridge
The term "personal injury" refers to any injury to your person, as opposed to your property, but in many cases is used to describe a tort where someone is injured or killed due to another's negligence, recklessness, or even dangerous intentional behavior. A tort allows for a victim to seek compensatory damages from the at-fault party for a number of impacts, known as "damages," that range from measurable financial issues like medical bills to subjective emotional impacts like depression and resultant anxiety. As you can imagine, trying to make sense of these many damages — and trying to make certain that you are fairly compensated — is a complicated process, especially for someone with no professional experience with this legal exercise.
After an accident, you will very likely need to deal with an insurance company, either yours or another driver's, in order to get compensated for the damages. If someone else caused the crash, then you will go through their insurance and have an adjuster assigned to your case who will review the situation before making you a settlement offer. The process can be fairly simple if you are not actively involved in it, and you can count on receiving a one-time payment in a relatively short time. However, this one-time payment rarely—if ever—fairly compensates a victim for the damages that they have incurred, which is why it is so important to work with a personal injury attorney from the start. When you have a Los Angeles or Northridge, CA personal injury lawyer fighting to get the money you rightfully deserve for a settlement (or as an award at the end of a trial), your chances of getting a fair payment improve significantly.
Hire an Attorney BEFORE Initiating Your Claim
When a personal injury victim hires a lawyer after their accident, they give themselves an advantage that the insurance companies hope to avoid: an experienced professional going through the many details of the accident in order to ensure that each is addressed before reaching a final settlement agreement. When a victim is handling their own claim, insurance companies take advantage of the fact that the claimant is also trying to focus on getting medical treatment, recover from their injuries, and get their life back on track all at the same time.
It can seem impossible for someone in this position to go through the in-depth process of learning about personal injury law, investigating their own situation, and negotiating a fair settlement on their own. Insurers know this and use it to their advantage. From the moment a claim is submitted, the adjuster uses a tried-and-true playbook in order to take advantage of things like a claimant's administrative errors, as well as misdirection or obfuscation using complex legal terms and documents. Fortunately, these won't work on you because you have the Northridge personal injury attorneys at Kirakosian Law APC handling your claim for you.
Contact Kirakosian Law APC Now For a Free Consultation With a Personal Injury Lawyer
We offer a free consultation for people who have been hurt in accidents caused by others in order to discuss their upcoming personal injury case and explain more about how working with a personal injury attorney can make such a difference. In the days, weeks, or months after a serious accident, it can be confusing and overwhelming to make sense of what the future holds for you, especially when you are trying to get money from an insurer that is clearly focusing on paying as little as possible, NOT on paying what you deserve. When there is a dedicated attorney involved in the process, you can be confident that your interests are their top priority, not the financial health of a massive insurer.
What To Expect During Your First Call With Our Los Angeles, California Law Firm
During your consultation with a Northridge personal injury attorney, you will be able to go over the many specifics that make your situation unique, such as the events that led up to the accident, the injuries you have suffered, the steps you have already taken, whether or not any other people were cited in relation to the incident, and more. Additionally, we will be able to help you understand more about the personal injury case process, as well as provide you with many examples of past cases we have successfully handled that may be similar to your own. While no two accidents are alike, we are confident that this process can help you make sense of your own situation and gain some confidence in your own outcome with our support.
Read more about Northridge personal injuries below, and contact our firm as soon as possible to connect with an experienced personal injury attorney who is ready to help you take on the insurance companies today.
What To Do After a Car Accident in Northridge, CA
The steps in this guide are meant to give you a general sense of the steps to take if you are able to do so. The most important focus after any accident must be your health. Any administrative work or evidence-gathering that can be done immediately following a crash will be helpful, but you should only do them if they will have absolutely no negative impact on your health and safety.
When you are working with a personal injury lawyer, they will be able to make up for any gaps in information or documentation that you are unable to collect during this adrenaline-filled time. Keep this in mind, as you may find yourself tempted to ignore your pain. The only thing that you can't change is how you handle your injuries in these crucial moments following a Northridge accident, so remember that your health is the absolute most important issue in this situation. The team at our law firm will be able to work with what we have. Contact an accident lawyer of California today.
Call 911
If you wait until you start talking with the liable party before calling Northridge 911, there is always a chance that they try to talk you out of it and instead work directly with them. In some instances, they may even offer cash on the spot. To avoid an uncomfortable confrontation, call 911 as soon as you can. This will serve you in a number of ways, most importantly that you will get professional care for your personal injury as soon as the EMTs arrive. Secondly, the police officer who arrives at the scene, whether for a car accident, slip and fall, or any other type of personal injury case, will complete an accident report establishing some important details. They will also collect contact information and statements from any eyewitnesses, all of which will help establish a narrative about the situation.
Exchange Insurance Information
If you have been involved in a car accident, motorcycle crash, or any other type of accident involving a vehicle in Northridge, California, you will need to either exchange insurance information if you were operating your own vehicle or get a copy of the driver's information to contact their insurer. Additionally, you will want a copy of their license, address, phone number, name, and license plate. Of course, this is not the same process for an issue like medical malpractice or a slip and fall, but you will still need to gather relevant contact information from the liable party, property owner, or manager in order to determine the best path forward with your situation.
During this process, make sure that you do not make any statements that could be interpreted as an admission of your own fault, which could impact your claim while your Northridge attorney is working to establish fair and accurate comparative negligence. This, unfortunately, extends to even a simple apology, which a California insurance company may use as evidence that you knew you contributed to the accident in some meaningful way. Also, make sure that you do not sign anything or accept any sort of payment, as these will also lead to significant complications.
Gather Evidence and Document Your Understanding of the Situation
Any experienced California personal injury or car accident attorney will tell you that your memory is unreliable, and the more hard evidence and documentation you can gather, the better. No matter how vivid your Northridge accident may seem in the moment, you will find yourself struggling to recall specific details as your personal injury case moves forward. To account for this unavoidable memory loss, collect picture and video evidence that your accident attorney can use as they attempt to gain an understanding of what happened.
Film the Northridge accident scene, and if possible, narrate over the video explaining the events leading up to the accident, zooming in on specific landmarks, hazards, or critical variables that can help explain the situation better. Your Southern California attorney will thank you for this information, which will help them move forward with your case with more confidence in the details than if there were not such helpful information. However, there are many car accidents, slip and fall accidents, and other types of accidents that will disable a victim and limit their ability to do so. Just remember that your Northridge personal injury lawyer should be able to work with the information they have, regardless of whether or not you are able to film the aftermath, and only do so if it does not impact your health or safety.
Get Medical Care
As soon as the EMTs arrive at the accident, they will be able to give you a preliminary examination and provide you with necessary emergency medical treatment. In some cases, they may suggest taking an ambulance to the nearest hospital in order to be checked into an emergency room. Many people panic when they hear this, thinking about the medical bills and cost of an ambulance, but just remember that your Northridge personal injury attorney will be fighting to recover these costs and more for you.
Regardless of whether or not an ambulance is suggested, allow the EMTs to examine your injuries. Every interaction you have with an official — whether an EMT, doctor, or police officer — will generate important documentation and evidence that will help your personal injury lawyer gain a clearer understanding of the situation and create more evidence that can be shown to the insurance companies while you fight to get fair compensation following your accident.
Follow Up With A Doctor
If you are able to leave the scene of the accident on your own, you must still seek medical treatment from a doctor as soon as you are able to. Again, this will give you a better chance of receiving comprehensive care and maximizing your chances of recovery while also generating important proof of your injuries. When you are working with an insurance company, the adjuster will be looking for every possible way to focus on uncertainties or other possible ways to reduce your settlement, and each injury you are unable to provide evidence of will result in reduced compensation or an outright denial of compensation for that specific issue.
If you are involved in ANY type of accident that you plan to seek repayment for, you will need to stay involved with your doctors in order to get the care you deserve and to generate the evidence you need to move forward with a comprehensive personal injury case. Remember: there is absolutely no reason to feel like you are overreacting about your injuries. Someone else caused your accident, and California law makes it clear that you do not need to take on the financial burdens of someone else's dangerous behavior. Do not attempt to downplay or dismiss your injuries — the insurance companies are not your friends, and they have the money to cover your losses and damages.
Contact a Personal Injury Attorney
Many people think that they don't need to contact a car accident attorney or personal injury lawyer until after the initial insurance claims investigation is concluded, but this could not be further from the truth. When you partner with a Southern California law professional from the start, the insurance company knows that you will do what it takes to get what you deserve and that you won't settle for less. In addition to establishing your willingness to take an aggressive position, it limits the chances that you will make a statement or submit the information that may have a negative impact on your case due to a simple misunderstanding or ignorance of personal injury law.
The claims process is essential for setting the tone of your personal injury case, and when a lawyer handles every conversation and piece of paperwork, the following negotiations may likely be more productive and run into fewer "surprises" that can impact your final settlement amount. Remember that insurance companies will seize every opportunity to reduce your settlement in order to protect their own bottom line, starting from the moment you first initiate your claim. Working with an experienced accident attorney can help limit these opportunities.
Establishing Fault and Liability After a Northridge, California Accident
In some cases, such as a motorcycle accident where the rider was rear-ended by a drunk driver, or a shopper suffered a slip and fall accident due to a broken handrail on a staircase, it can be simple to determine who is responsible for the accident; however, there are plenty of situations where it will require a closer look in order to establish a clear cause of the accident before assigning fault. California, like many states, uses a law known as comparative negligence for personal injury cases that allows a victim to assume some fault for the accident without losing their right to compensation. Instead, their final settlement or award will be reduced by the percentage of fault they have assumed.
While this law is extremely helpful for people who may have contributed to a Northridge, California accident, it is also an opportunity for the insurance companies to further reduce their own financial obligation to a victim. As a business, even a 1 percent reduction for each settlement leads to significant savings for the company, and an adjuster will capitalize on a Los Angeles or Northridge claimant's inexperience in order to succeed in this savings tactic. Your attorney will fight to make sure that you do not assume any more fault than you rightfully contributed if any at all.
Once fault has been established, and even if your Northridge accident attorney needs to do further work to reach a final agreement about the distribution of fault, the next step will be for you to file a claim against the at-fault party, or, more often, with their representative insurance company.
Calculating Damages After a Northridge, California Accident
Whether you are working with a car accident attorney following a car or motorcycle crash or a personal injury lawyer who is helping you move forward with a different type of case, the most important question that will work to answer is about the damages you have suffered, and therefore the money that you are entitled to as compensation. These are known as damages in tort law, and compensatory damages are meant to repay a Los Angeles personal injury victim for all of the impacts that the accident have had on their life. Many of these impacts can be complicated to calculate, and many more may simply seem too insignificant to bother including in negotiations after a Northridge accident, but when you are working with an experienced personal injury attorney, they will be sure that each impact is accounted for.
Damages in a personal injury case are known as "compensatory damage" because they are sought in order to compensate the Los Angeles victim for the measurable impacts of the accident. In certain cases, "punitive damages" may be awarded by a judge or jury at the end of a trial, but personal injury cases going to trial are rare, and punitive damages being awarded at the end of a trial are even rarer. Your Northridge personal injury attorney will help you understand whether or not these damages may factor into your own case, which could mean filing a lawsuit with the California courts before even attempting a negotiation.
Compensatory damages are divided into two distinct sub-categories: economic damages and non-economic damages.
Economic Damages
Economic damages are the impacts of a Los Angeles or Northridge accident that have a dollar value associated with them. There is a wide range of economic damages, with the most prominent often being a victim's medical bills and all associated treatment costs. In addition, another important type of economic damage is the impact to a victim's earnings, whether as direct lost wages, reductions to earning capacity, and even vacation time or sick leave that a victim uses to cover days missed because of their accident. If a victim has suffered from a catastrophic or long-term injury, their personal injury attorney will need to help them calculate the long-term impacts on their income, as well as things like their retirement contributions to a 401K, IRA, pension fund, and any other tool that has a direct relation to their immediate (and long-term) income.
While these are some of the most obvious and often most significant economic damages present in a Northridge or Los Angeles personal injury case, there are many other economic damages that a victim often tends to overlook while handling their own case. With a personal injury attorney handling your claim, they will be able to pay close attention to these details to ensure that each is included in the counter-offer your lawyer will submit once the insurance company makes the first settlement offer. Remember that no matter how sympathetic or helpful a claims adjuster may be, they are both incentivized to settle for cheap AND do not have the capacity to give your case the necessary attention to account for each of these impacts.
Non-Economic Damages
Non-economic damages are the impacts of an accident that do not have measurable financial values, though they are equally as important after a Northridge, California accident. These damages include things like the trauma a Northridge car accident victim suffers, the resulting depression a Orange County motorcycle accident victim may experience after suffering catastrophic injuries, and the pain and suffering of the injuries that a California victim must endure regardless of the nature of their accident. These are just a few of the many non-economic damages that a Northridge accident attorney will help you catalog and calculate, each of which is equally important to something as obvious and costly as your medical treatment.
Unlike economic damages, trying to ascertain a dollar value for something as seemingly abstract and subjective as "loss of enjoyment" can seem impossible for a Northridge personal injury victim, but luckily working with an accident attorney provides access to an experienced professional with years of practice doing just that. There are a number of tools that a personal injury attorney will employ when calculating these damages, and you can be confident that your accident attorney will choose the method that best presents your unique situation to the insurance company, judge, or jury during your personal injury case.
Punitive Damages
As mentioned already, punitive damages are rarely awarded to a Northridge personal injury victim, and your accident attorney will not be able to seek these damages at any point in either negotiations or a lawsuit. These damages, unlike compensatory damages, are meant to punish the liable party for their behavior instead of repaying victims. These damages may be awarded to victims if the at-fault party acted particularly negligent or reckless in the lead-up to the accident. Your accident attorney will be able to help you understand early on whether or not these damages may factor into your Northridge personal injury case.
In some instances, a party that assumes liability may be a massive corporation, public figure, or individual of means who wants to avoid the details of your accident being made public. They may also recognize that there is a high likelihood of punitive damages being awarded if a trial were to happen, at which point they may offer a substantial settlement that includes these additional payments to the victims. Again, keep in mind that your Northridge personal injury attorney will need to take a close look at your case to determine whether or not this seems likely in your case, and in most instances, it is not.
The Importance Of Working With an Experienced Northridge Personal Injury Attorney
Whether you have been hurt in a car accident, motorcycle crash, slip and fall, medical malpractice issue, or any other situation where someone else caused your injuries, you deserve competent representation by an accident attorney. Insurers are often more willing to have productive negotiations with a Northridge personal injury attorney than with accident victims, simply because it often works to their advantage to outright dismiss counter-offers made by victims with the assumption that they do not truly understand what they are doing, and that they are distracted by their injuries and the very real financial impacts of their accident.
When you have an accident attorney handling your case, you will have the benefit of being able to stay focused on your recovery, knowing that an attorney is fighting to get you the money you deserve. Our law firm is dedicated to providing support to California personal injury victims in Northridge, Los Angeles, Woodland Hills, Orange County, and beyond. You do not deserve to pay for someone else's dangerous behavior, and it is our goal to make sure this does not happen.
Contact our law firm as soon as possible to connect with an attorney who can help you understand the law and your rights and will fight tirelessly to reach a settlement or finalize an award that compensates you for the money you truly deserve.