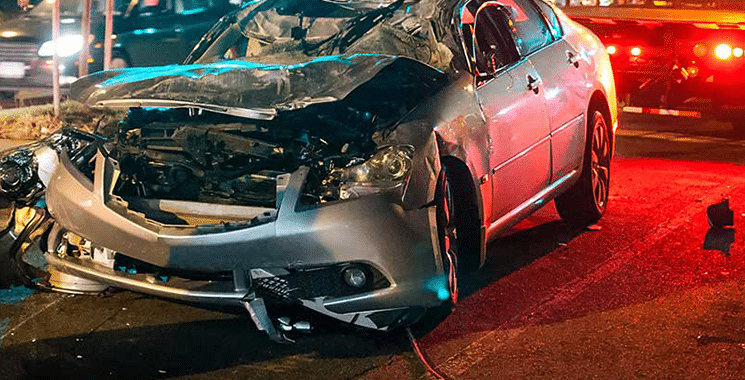 By their very nature, people never see car accidents coming. From the initial shock to the aftermath of the pain, a car accident is one of the most challenging events that a person may face throughout their lifetime. One may naturally begin to question what their legal options are after being stuck with expensive hospital bills, motor vehicle repairs, and lost wages.
You Have Rights and Options.
While money can't totally make up for your devastation, there are options available to individuals who sustained injuries or had a loved one experience loss of life.
You can learn more about your alternatives by discussing your case with a Los Angeles car accident attorney at Kirakosian Law APC. Schedule an initial case review by calling our legal care team at (213) 986-5389 or sending us a note via our online form.
Why You Should Work with Kirakosian Law APC
Not only do we provide comprehensive legal care, but we also make the litigation process as straightforward as possible for injured plaintiffs. When you work with Kirakosian Law APC team members, you are also securing peace-of-mind under the following features of service:
Contingency Fee Arrangements: We do not require an upfront retainer for injured clients who need experienced representation.
Results-Oriented Focus: We have recovered more than $35 million in settlements and trial awards.
You Are a Priority: Receive the benefit of significant firm clout under the personalized attention from a partnership firm.
You do not have to face the person who caused your injuries or their insurance companies alone in court. After all, it's their goal to prove that they weren't liable for your situation.
Don't Accept a Subpar Settlement Offer
Fight back and make sure that your voice is heard by deploying the help of an experienced Los Angeles car accident attorney at Kirakosian Law APC.
Dealing with Insurance Companies After a Car Accident
The events following a car accident typically involve dealing with insurance companies. It's their primary goal to offer you an insurance settlement amount that mitigates their losses. How does this type of practice focus on your health and well-being? Simply put, it does not, and they know you are in a vulnerable position.
Don't let insurance companies exploit your being stuck between a rock and a hard place.
While it is tempting to issue a formal statement under the premise of honesty, we often advise people to wait before doing so. Instead, you may want to talk to a Los Angeles car accident attorney. He or she has a keen understanding of the law and issues surrounding that of injuries sustained in a motor vehicle accident at the hand of a negligent driver.
Insurance companies can and will use the nuances and subtleties of your statements in their favor.
Direct Insurance Adjusters and Auditors Toward Your Los Angeles Car Accident Attorney
A significant benefit of hiring a personal injury law firm is that they become the legal representative of your case. This assertion means that you can direct any questions from your insurance company toward your attorney.
Instead of worry and concern that you might make an unintentional false step, you can be rest assured in known that your lawyer has the knowledge, skills, and experience when it comes to dealing with insurance companies who don't have your best interest at heart.
You don't have to field countless telephone calls or sign any complex forms. The Los Angeles car accident attorneys at Kirakosian Law APC genuinely care about our clients and take it personally when we see insurers unfairly prey upon them. Contact our office today for a case evaluation and learn more about your options.
Compensation Available for Los Angeles Car Accident Injury Victims
To receive compensation for your injuries, your attorney must prove that the other driver was negligent in his or her operation of the relevant motor vehicle. According to the terms of your California drivers' license, motorists on the road have a required duty of care towards one another to operate a vehicle safely.
Failure to do so may indicate a breach in that duty of care towards you. Typically this presents itself in the form of drunk driving, distracted driving, and malfunctioning equipment.
The goal of a car accident injury lawsuit in California is to recuperate financial losses that victims have experienced as a result of negligence. After all, it's only fair that the people who caused you harm be held accountable for their actions if you and your attorney determine that is the best course of action.
Damages, or financial awards, are available to litigants with prevailing claims. On your behalf, you Los Angeles car accident attorney can request that you receive compensation for the following expenses:
Past, current and future medical costs
Lost wages and benefits
Loss of life and wrongful death
Loss of enjoyment
Loss of companionship
Pain, suffering, and mental anguish
Funeral and cremation services
Vocational or occupational
rehabilitation
There are additional award amounts available to individuals with valid, proven claims. While it rarely occurs, courts may award punitive damage amounts to you in matters that involve examples of extremely gross negligence.
Work with a Legal Team that Cares
As you can see, many moving parts exist when it comes to litigating a viable settlement amount that compensates you and your loved ones fairly for your injuries. You don't have to face insurers, their attorneys, or the person who caused your injuries alone in the conference or courtroom.
The good news is that you are entitled to defending your life, health, and property. Don't leave things to chance. Instead, discuss your options with a licensed California personal injury lawyer to help you navigate the complexities of pursuing damages in your case.
Consider Working with Kirakosian Law APC
If you sustained injuries after a motor vehicle accident, don't hesitate to contact a Los Angeles car accident attorney at Kirakosian Law APC. We provide aggressive legal counsel throughout the claims and trial process every step of the way.
You can discuss your options today by contacting our office via telephone at (213) 986-5389 or online request form here.